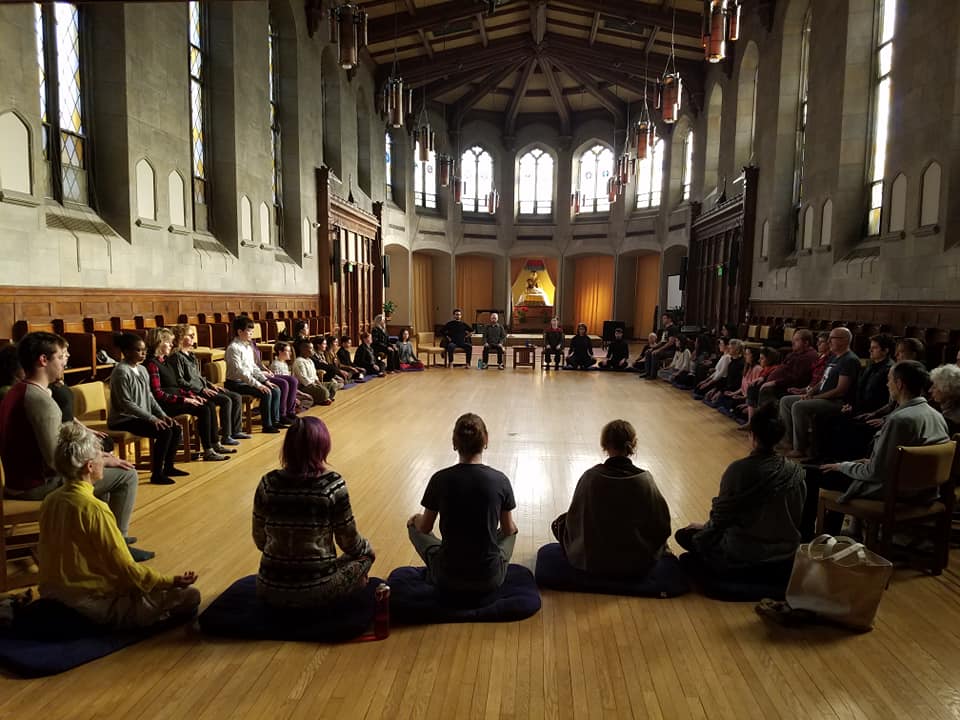 Workshops with Meredith Monk
Meredith Monk teaches workshops throughout the year at universities and in partnership with organizations, including the Garrison Institute, 1440 Multiversity, Omega Institute and more. These workshops combine a basic instruction in meditation with exercises in her artistic approach, combining voice, movement and image.
To stay informed of future offerings, please sign up for our mailing list here.
If you are interested in bringing a Meredith Monk Workshop to your school or business please contact Peter Sciscioli at sciscioli@meredithmonk.org.
---
UPCOMING WORKSHOP
Dancing Voice/Singing Body Online Workshop with Meredith Monk
$20 Suggested Donation*
In this workshop Meredith will offer an online environment where voice, movement, and image intersect, creating an opportunity for participants to discover their own personal richness. After leading a short guided meditation and a detailed vocal and movement warm-up, she will continue with exercises exploring range, gesture, rhythm, resonance, character, and landscape. The playful aspect of creation and the joy of discovering our unique vocal and physical qualities will be emphasized as a way of connecting us to the healing power of the voice and body. At the end of the workshop, Meredith will answer questions during a brief Q&A. Open to all levels and backgrounds.
*please note the "suggested" donation allows for contributions at any amount. No one will be turned away due to lack of funds.