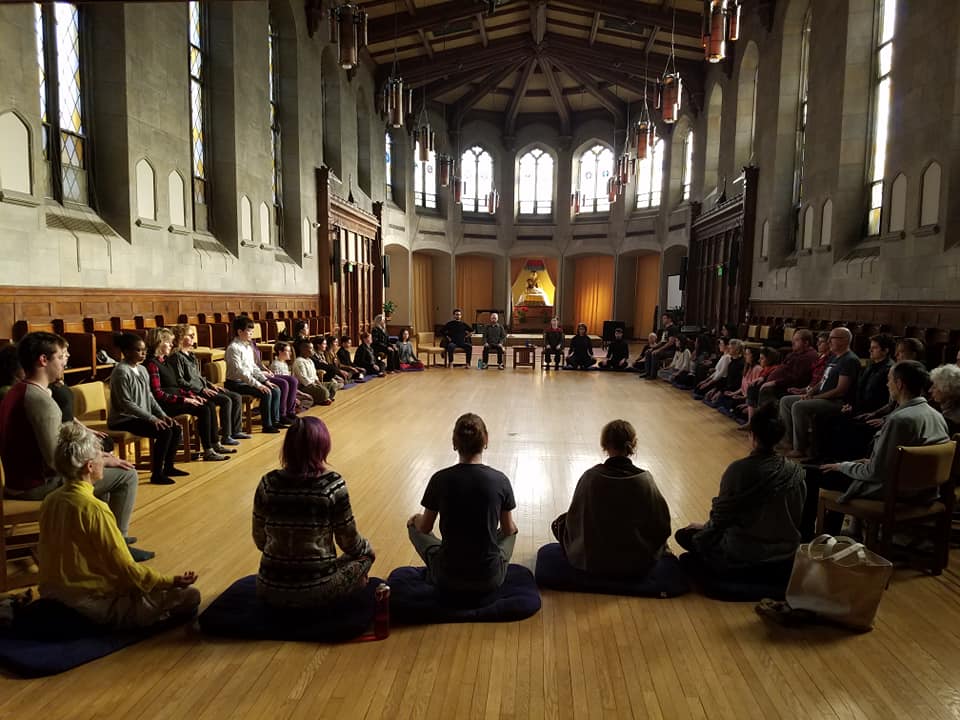 Workshops with Meredith Monk
Meredith Monk teaches workshops throughout the year at universities and in partnership with organizations, including the Garrison Institute, 1440 Multiversity, Omega Institute and more. These workshops combine a basic instruction in meditation with exercises in her artistic approach, combining voice, movement and image.
To stay informed of future offerings, please sign up for our mailing list here.
If you are interested in bringing a Meredith Monk Workshop to your school or business please contact Sarah Lerner at lerner@meredithmonk.org.
---
UPCOMING WORKSHOP
Voice as Practice: Instrument of the Heart
December 18-20, 2020
with Meredith Monk
Garrison Institute, Garrison, NY
Stay tuned for more information about registration.
The voice, the original human instrument, is an eloquent language of the heart that delineates energy for which we don't have words. This workshop offers an environment where voice, movement, and image intersect to create an opportunity for participants to discover their own personal richness. A basic instruction in meditation is to follow the breath. We will explore how the outbreath expands into sound, tone, and resonance and work with exercises to deepen our listening and awareness of the inspiration of our environment and voices coming through us. The playful aspect of creation and the joy of discovering our unique vocal qualities will be emphasized as a way of connecting us to the healing power of the voice. During the workshop, Meredith will also give a talk on the relationship she has crafted between her Buddhist practice and her art.