Careers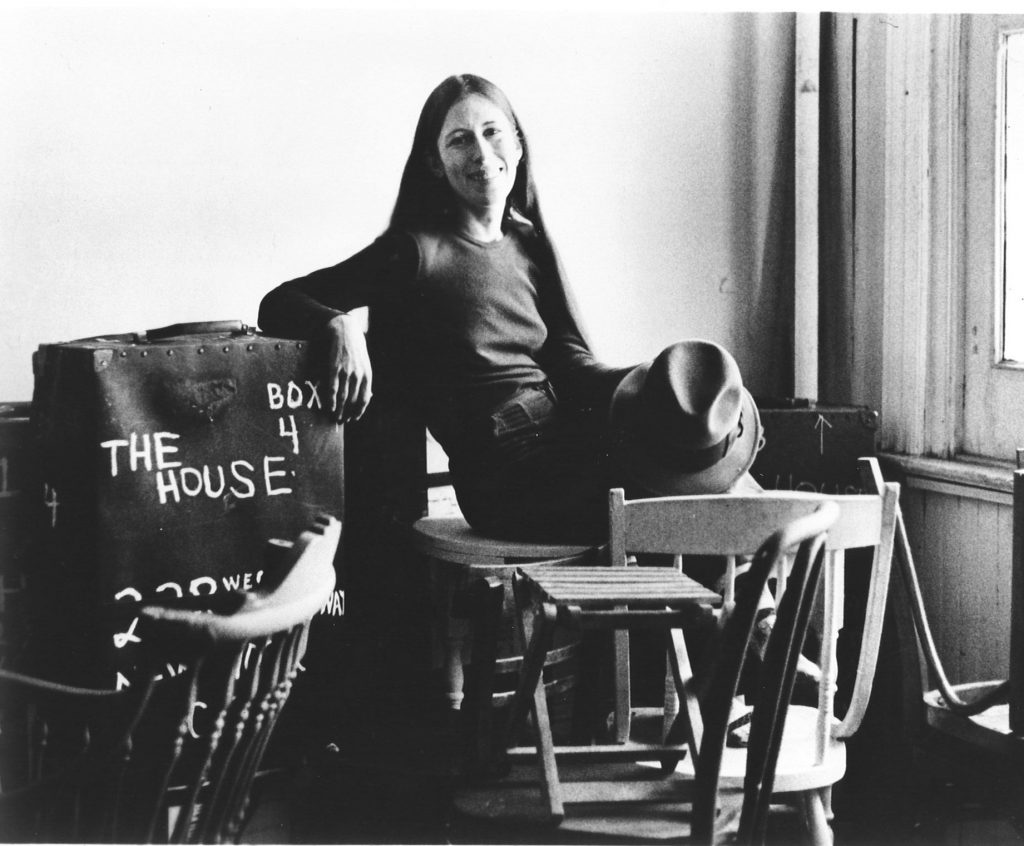 Current openings:
Executive Director

We are looking for an Executive Director to join our team!
Title: Executive Director
Location: New York, NY
Ideal Start Date: March 1, 2023
Position Level: Executive
Position Type: Full-Time Permanent
Experience: 7 years minimum
Founded in 1971, The House Foundation for the Arts is a nonprofit
organization with a mission to cultivate cultural engagement through live
music concerts, interdisciplinary performances, exhibitions and
educational initiatives. The House Foundation develops, disseminates,
promotes and preserves the work of iconic American artist Meredith
Monk and members of Meredith Monk & Vocal Ensemble.
For the past 45 years, The House has served as a vehicle to share
Monk's work with the world. The House provides development,
management, production and administrative services for Monk and
Meredith Monk & Vocal Ensemble. The House's core programming
includes live performances, film screenings, artist talks, educational
programs for young people and workshops for professional artists.
Through the development and implementation of our Lineage Project,
The House is committed to building a legacy for Monk and her
colleagues and to sharing her prolific body of work with future
generations of artists, scholars and the public. The Lineage Project is a
long-‐term initiative of The House with the primary goal of ensuring that
Monk's work will endure in the future. Monk's comprehensive approach
to her work requires a multifaceted strategy for passing down and
transmitting the work from generation to generation. The Lineage
Project includes preservation activities and projects that fall into five
primary categories: Transmission, Documentation, Restoration,
Archiving and Legacy Planning.
The House Foundation seeks an Executive Director with a strong
familiarity and connection to Monk's work and the performing arts sector
as well as a proven track record in fundraising, production management,
board development and nonprofit fiscal management. Reporting to the
Board of Directors and the Artist, the individual will provide staff
leadership to four direct reports while working closely with the Artist on
existing and future artistic works. In collaboration with the General
Manager, the Executive Director will lead fundraising initiatives and the
implementation of The Lineage Project. Along with the Production/Media
Manager, this position will oversee all artistic production management of
new and current works, including NYC, national and international touring.
In addition to managing the organization's core seasonal programming,
the Executive Director will provide creative oversight for education
programs in partnership with the Communications/Education Consultant.
Furthermore, the Executive Director will lead the compliance and fiscal
management with assistance from financial management service,
Artspool. Tasked with inspiring the staff, this position will lead general
operations for the nonprofit, working with a team of salaried full-time and
part-time employees, project based artists, and contracted designers.
The ideal candidate will be a proactive problem solver with proven
leadership and the ability to create a healthy and thriving work culture.
The individual should possess grace, sound judgment, integrity and
diplomacy as well as a sense of humor. Often serving as the face of the
organization, the Executive Director must be able to represent Meredith
Monk and The House Foundation and present themselves with
confidence to funders, presenters, cultural partners and to our
constituents.
Position Responsibilities:
Staff Leadership
Lead a staff of 4 direct reports through short and long-term project goals
Create staff alignment and build trust promoting autonomy and empowerment
Communicate with clarity and transparency
Complete staff performance reviews annually

Fundraising
Partner with General Manager to lead annual fundraising strategy including donor appeals, institutional giving and federal, state and local support
Oversee grant calendar, application narratives and budgets
Collaborate with General Manager and Board in the planning and execution of small and large fundraising events

Financial Management
Maintain financial stability and offer regular financial updates to the board
In partnership with Artspool, build annual budget, oversee cash flow, manage
income and expenses and oversee audit process
Preserve and grow board managed cash cushion

Marketing & Communications
In collaboration with Production/Media Manager oversee marketing calendar for email blasts and social media communication
In partnership with General Manager and Communications/Education Consultant assist with the development of external organization communications

Board Relations
In tandem with Board President oversee board communication, board meetings and encourage board engagement
Assist in the addition of new board members achieving higher levels of diversity
Support board compliance and governance best practices

Artistic Production Management
Build annual season performance calendar and Meredith Monk's calendar
Manage all presenter communications, act as booking agent, negotiate contracts, and in partnership with the Production/Media Manager oversee tech riders and production schedules
Engage, negotiate and contract artists and designers for upcoming engagements while overseeing logistics and communication
Create and supervise project budgets for the development of new artistic projects as well as touring of current projects
Assist in museum exhibitions that present Monk's artistic body of work

Lineage Project
Manage budgets and fundraising to ensure continued implementation of the legacy plan
In collaboration with General Manager oversee archive staff and the development of the digital archive

Daily Operations
Oversee daily operations of the organization including but not limited to lease
obligations, sublease tenants, maintenance and upkeep of office and storage
facilities
In accordance with Employee Handbook steer all HR related matters in
cooperation with Board President and the Governance Committee
Ensure the organization maintains nonprofit corporate compliance
Qualifications:
● 7+ years of relevant work experience in nonprofit management, preferably in
music/performing arts
● Proven track record and demonstrated success in fundraising, artistic production, fiscal management and staff development
● Experience in stewarding current and new donors, as well as strategizing grant
applications for foundation, federal, state and local funding sources
● Demonstrated collaborative leadership, delegation and diplomacy skills, including the ability to productively engage in conflict and find solutions
● Excellent communication and interpersonal skills
● Ability to work some nights and weekends
● Domestic and international travel required
● Must be vaccinated against Covid-19
● Strong computer skills
Please submit a cover letter and resume by email to monk@meredithmonk.org. Please include your full name and Executive Director in the subject line. Only applicants invited to interview will be contacted.
Salary and Benefits:
This full-time position offers a competitive salary of $102,000. Benefits package includes: flexible hybrid work environment; fully covered medical insurance; cell phone reimbursement ($85 monthly); 401K retirement plan plus 3% match; paid sick days; generous vacation policy; 12 paid holidays plus time off between Christmas and New Year's Day.