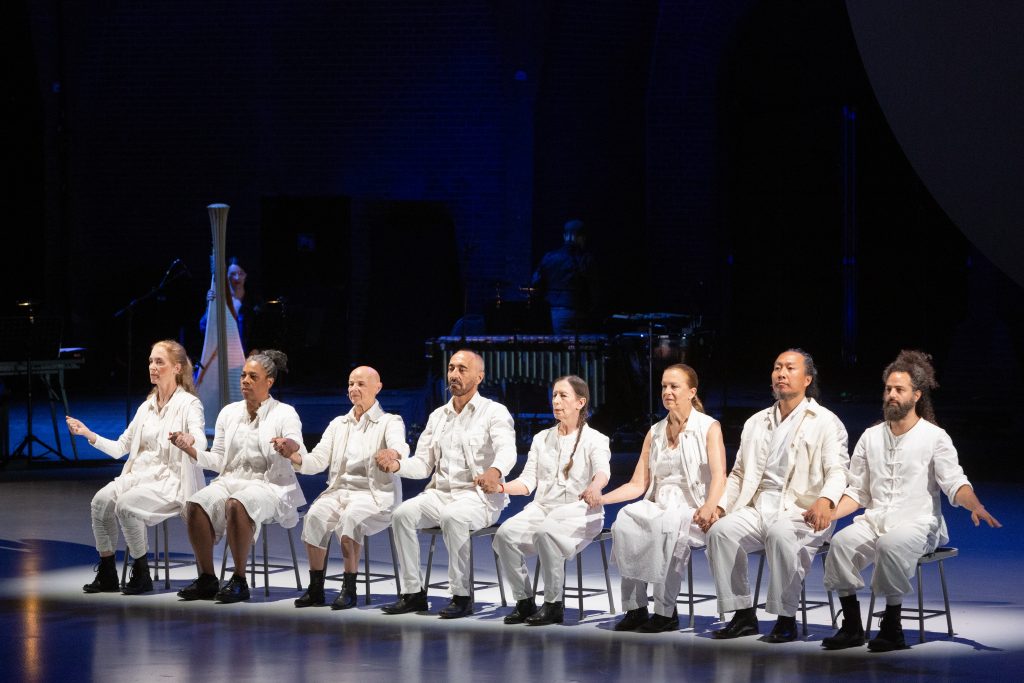 Help us bring Indra's Net to the Park Avenue Armory!


Meredith recently reflected, "For many years I have been interested in creating work that can serve as an antidote to the fragmentation, disconnection and uncertainty of contemporary life." For over a decade, she worked on the piece that has now become Indra's Net, her latest evening-length work and the culmination of a trilogy that, with On Behalf of Nature (2013) and Cellular Songs (2018), explores our relationship with the natural world. We are excited to announce that Indra's Net will make its way to New York for the very first time in Fall 2024! We need your help to make it happen.
We are raising $25,000 to bring Indra's Net to the Park Avenue Armory.
Make a gift today and contribute to this legendary work!


Conceived as both a live performance and as an installation, Indra's Net is Meredith's most ambitious exploration of the interplay of music, movement, architecture, time and space to date, embodying celestial, earthly and human realms through sound, video and performance. After a long delay as a result of COVID-19, a concert version of Indra's Net premiered in 2021 at Mills College, with the full production realized this past June at the prestigious Holland Festival. Since the beginning, Meredith has always conceived of the Park Avenue Armory as the ideal venue to bring this project to her hometown. We hope you can join our community of supporters and help us realize Indra's Net in New York.
Support Meredith Monk and Indra's Net in NYC with a contribution this holiday season.