current
part of Meredith Monk and Vocal Ensemble's current repertory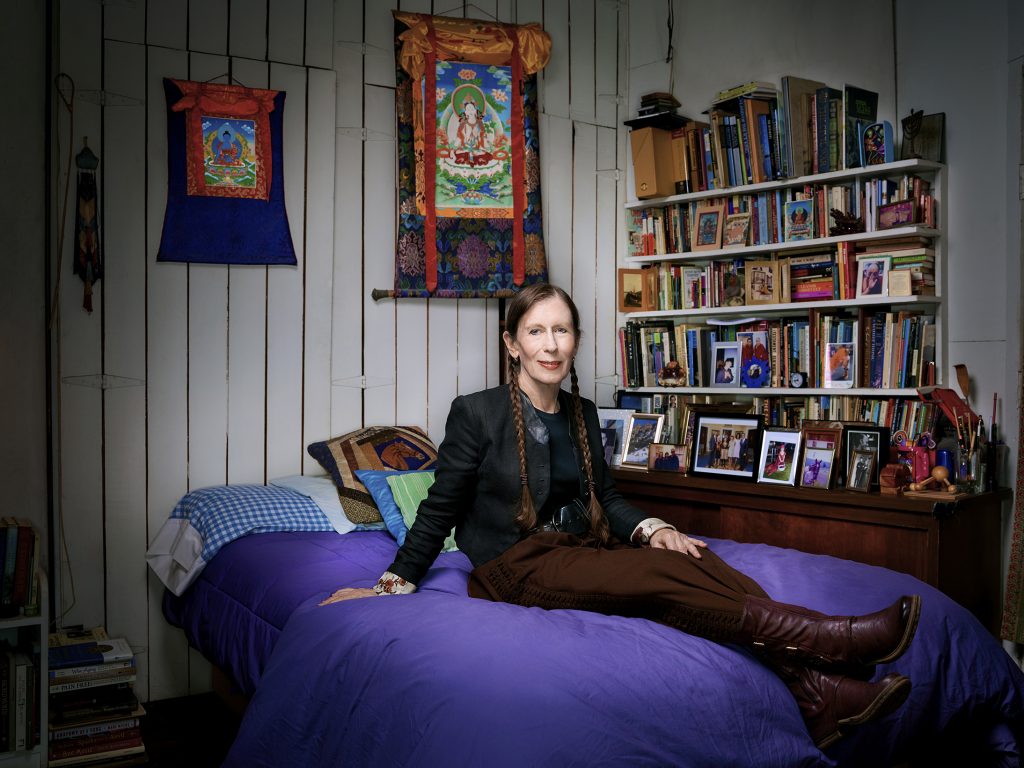 Photo by Brad Trent
Archeology of an Artist
In this performative lecture, Meredith Monk speaks about her process and artistic trajectory over the last six decades. Beginning with her visionary exploration of the human voice and her concurrent creation of multifaceted music-theater works and films, Monk explains how she weaves together music, image, movement, light and object in order to discover new modes of perception. Throughout her talk she offers live performances and video clips to provide a thoroughly immersive and informative experience, which culminates in an informal Q&A with the audience.
Monk's lecture can be offered with or without a moderator. Bonnie Marranca, Publisher and Editor of the Obie Award-winning PAJ Publications and PAJ: A Journal of Performance and Art, has frequently accompanied Monk to lead an interview format version covering similar content.
Archeology of an Artist has been presented at CAP UCLA, Duke University, Mills College, Mount Holyoke College, Reed College and numerous other universities since 2012.
For bookings, contact: Kirstin Kapustik, Executive Director
Mizzou International Composers Festival – Composer Presentation