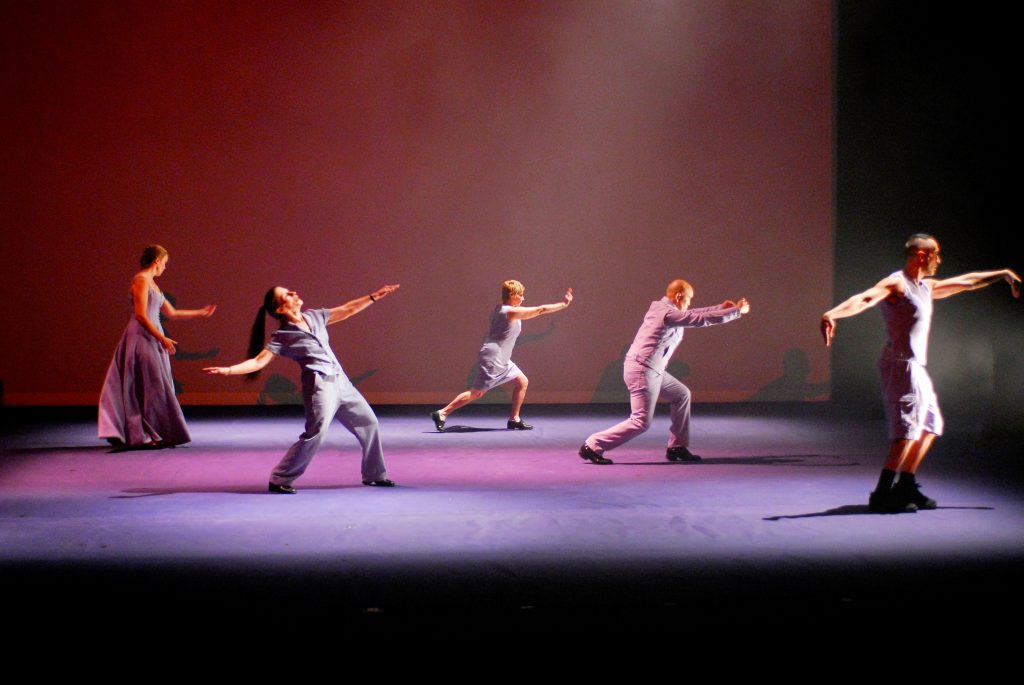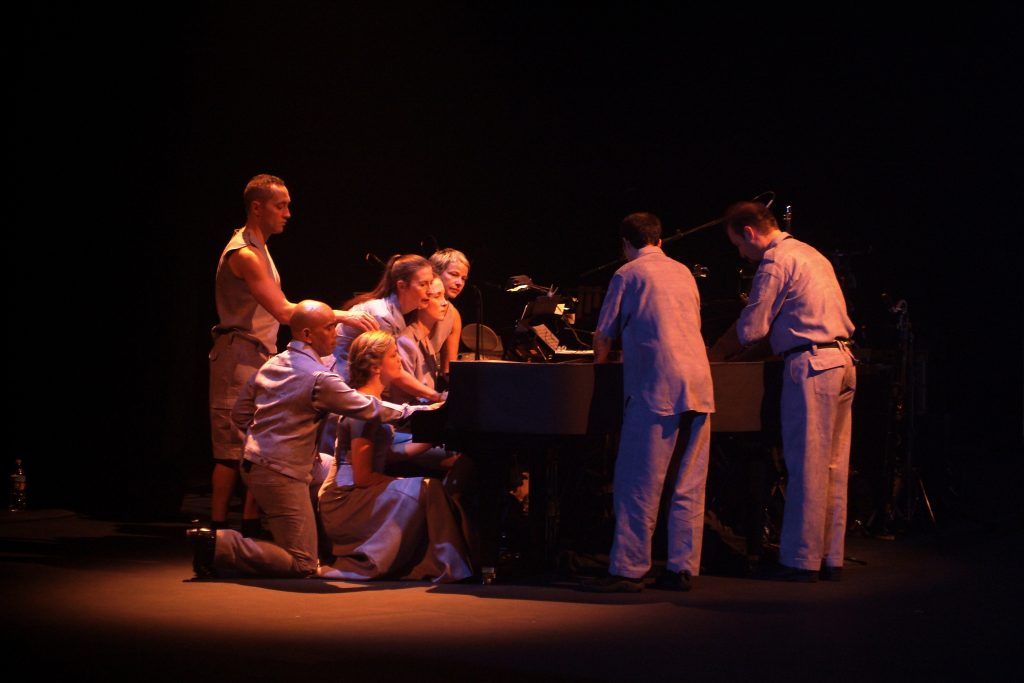 ---
impermanence (2006)
impermanence is a celebration of life and a meditation on death. Expressed through a flow of music, song, video, and dance, the work is a haunting evocation of the passage of time. The music- melodic, mysteries, at once delicately soft and powerful- vibrantly combines with gesture and movement that is both abstract and specific. The result is a poetic distillation of the complexity of living and dying, crafted into a sumptuous spareness resonant with possibility. impermanence is a journey of the spirit, cathartic and redemptive. impermanence the performance piece was performed in 2006. The impermanence album was recorded and released by ECM Records 2008.
Music by Meredith Monk. Lighting design by Noele Stollmack. Costume design by Yoshi Yabara. Sound design by David Meschter. Developed in collaboration with: Theo Bleckman, Ellen Fisher, Katie Geissinger, Ching Gonzalez, Bohdan Hilash, John Hollenbeck, Allison Sniffin, and Yoshio Yabara.
impermanence was commissioned by The House Foundation for the Arts, NYC; Doris Duke Fund for Dance of the National Dance Project, a program of the New England Foundation for the Arts; Brooklyn Academy of Music; American Music Center's Live Music for Dance Program; and Arts International's Artist Exploration Fund.
Press: Deborah Jowitt review for the Village Voice