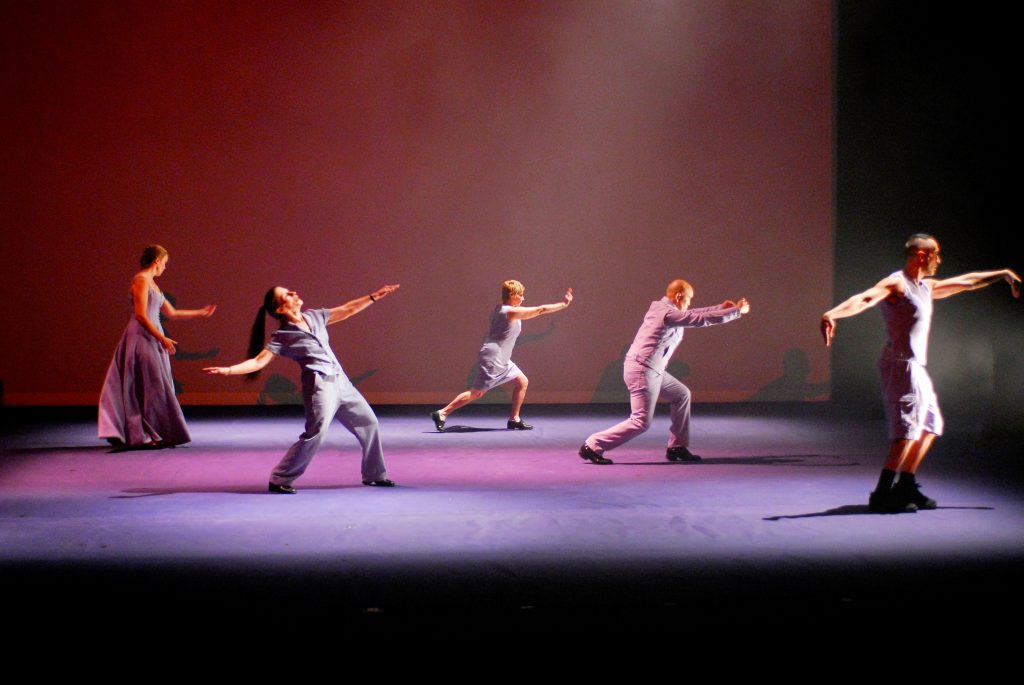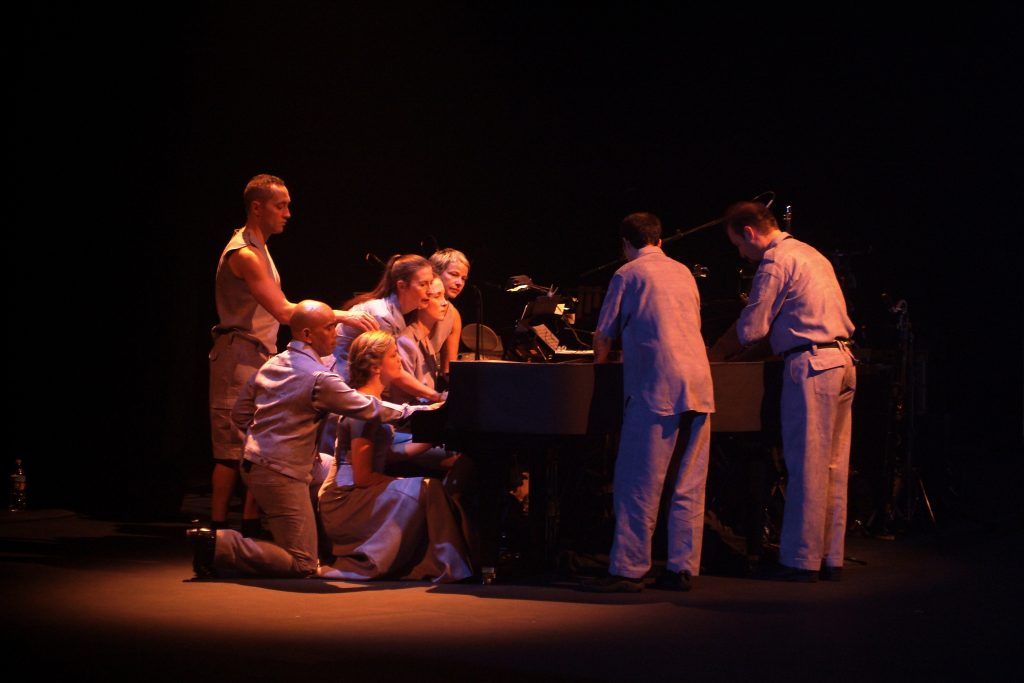 ---
….
impermanence (2006)
impermanence is an evening length live performance work which premieres in 2006, as well as an album recorded and released by ECM Records 2008. impermanence is a celebration of life and a meditation on death. Expressed through a flow of music, song, video, and dance, the live performance work is a haunting evocation of the passage of time. The music-melodic, mysteries, at once delicately soft and powerful-vibrantly combines with gesture and movement that is both abstract and specific. The result is a poetic distillation of the complexity of living and dying, crafted into a sumptuous spareness resonant with possibility. impermanence is a journey of the spirit, cathartic and redemptive.
The music for impermanence is composed and performed by Meredith Monk. Lighting design is by Noele Stollmack, and costume design is by Yoshi Yabara. Sound design is by David Meschter. The piece was developed in collaboration with Theo Bleckman, Ellen Fisher, Katie Geissinger, Ching Gonzalez, Bohdan Hilash, John Hollenbeck, Allison Sniffin, and Yoshio Yabara.
---
"Impermanence begins with a series of slides–lingering close-ups of faces with almost unblinking stares. Then Monk sits at the piano and begins to sing. Over plagent single chords, her remarkable voice riffs on James Hillman's text, drawing out the words (last chance, last dance, last laugh….), getting snared by syllables, and finally, with "last time," letting a wail escape her"
-Deborah Jowitt for the Village Voice
---
impermanence, the album (2008) is a non-narrative musical meditation on the themes of death, loss and the fragility of human life, "done with Monk's inimitable brand of voluptuous sparseness" (San Francisco Chronicle). "In a way, making a piece 'about' Impermanence is an impossible task", writes Meredith Monk in her booklet note. "One can only brush upon aspects of it; conjure up the sensation that everything is in flux, everything constantly changes, we can't hold onto anything …" The overall tone in "Impermanence" is melancholic and contemplative although in pieces like "particular dance" the album also finds room for exuberance and light-hearted humour.
The work has been performed at Galvin Playhouse, Arizona State University, Tempe, AZ; San Francisco Performances at The Yerba Buena Center, San Francisco, CA; Center for the Arts, George Mason University, Fairfax, VA; Burghof, Stimmen Festival, Lorrach, Germany; Yugoslav Drama Theatre, Belgrade, Serbia; and Harvey Theatre, Brooklyn Academy of Music, Brooklyn, NY.
---
impermanence was commissioned by The House Foundation for the Arts, NYC; Doris Duke Fund for Dance of the National Dance Project, a program of the New England Foundation for the Arts; Brooklyn Academy of Music; American Music Center's Live Music for Dance Program; and Arts International's Artist Exploration Fund.
Press: Deborah Jowitt review for the Village Voice