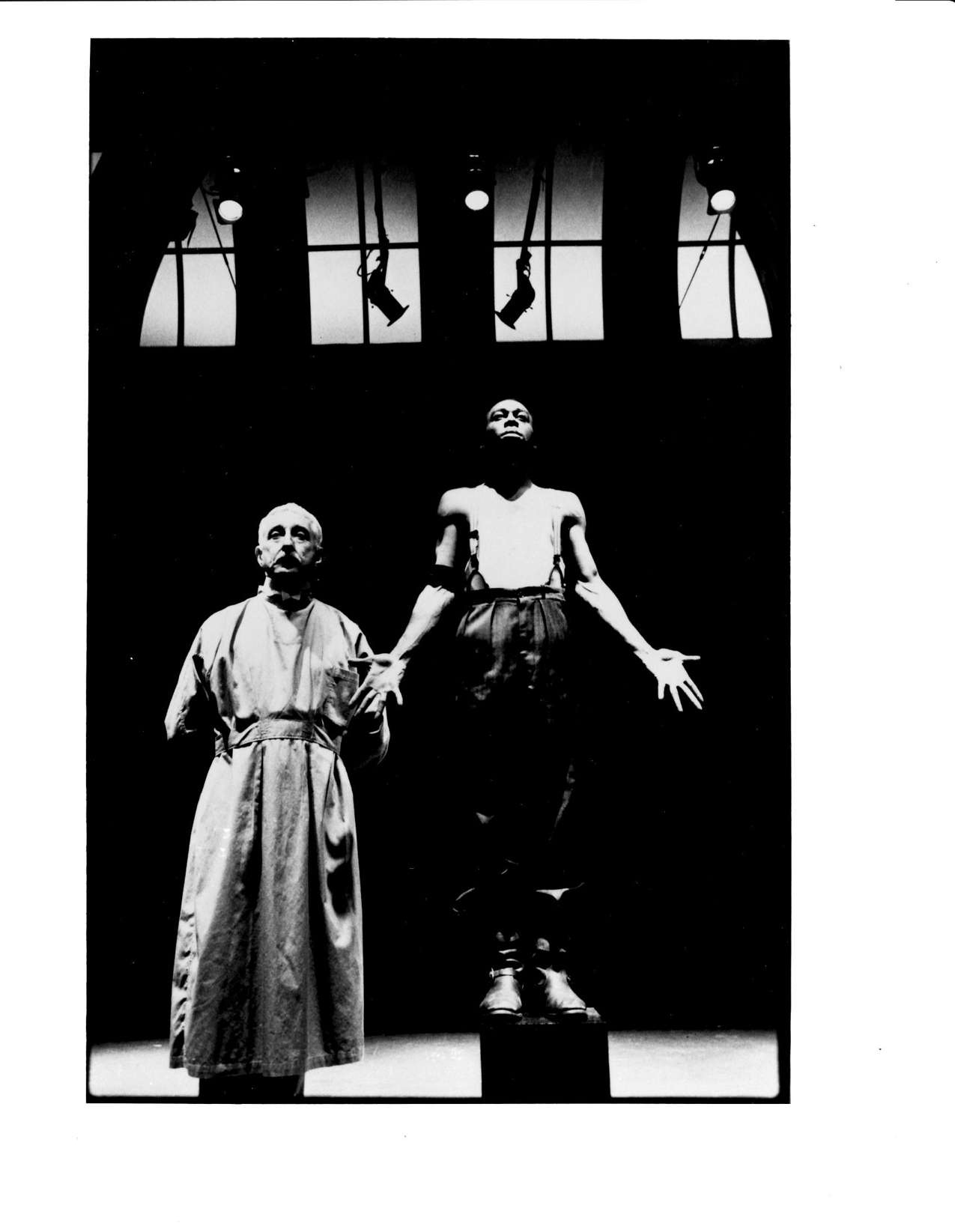 Specimen Days: A Civil War Opera (1981)
Specimen Days: a Civil War opera was originally developed beginning in 1978 and was inspired by Monk's recognition that the last war fought on American soil was the Civil War. While the piece is not specifically about the war, it uses it as a metaphor for a country divided against itself, and as a way of exploring dualism/categorization as a recurring human tendency.
Through music, image, text and movement, Specimen Days juxtaposes the time frame of the Civil War and contemporary society to explore cycles of violence which continue today and loom into the future.
The piece borrows its title from a book by Walt Whitman of the same name, and references Louis Moreau Gottschalk, a notorious American composer of the period, and Matthew Brady, the famous civil war photographer, to elicit a notion of "Americana" through the eye and ear.
Conceived, Directed and Composed by Meredith Monk
Performers: Cristobal Carambó, Shami Chaiken, Robert Een, Ronnie Gilbert, Andrea Goodman, Paul Langland, Steve Lockwood, Meredith Monk, Nicky Paraiso, Margo Lee Sherman, Mary Shultz, Gail Turner, Mieke van Hoek, Pablo Vela
Music: Meredith Monk
Choreography: Meredith Monk, Gail Turner
Costumes and Decor: Yoshio Yabara
Lighting: Beverly Emmons
Film: Robert Withers

SELECT BIBLIOGRAPHY:

"Some Observations on Meredith Monk's Specimen Days" by Kenneth Bernard; Theater (Yale School of Drama/Yale Repertory Theater); Vol. 13, No. 2; Spring 1982.