Careers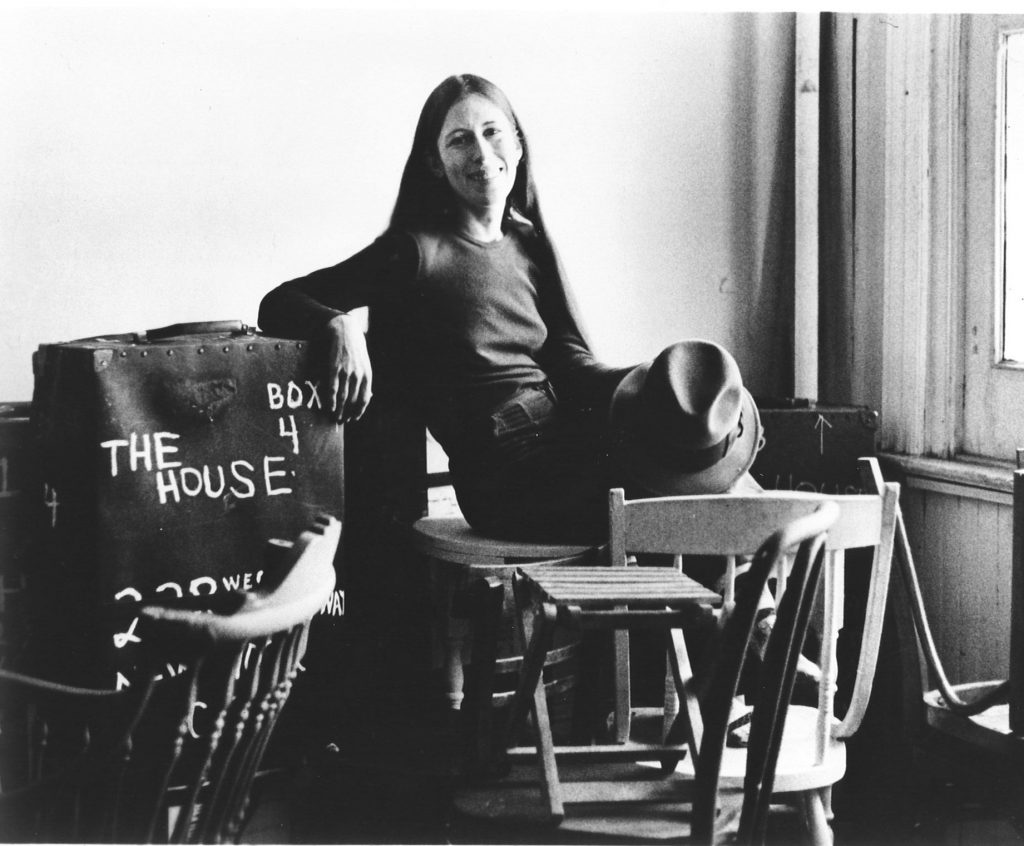 We are looking for a Media Manager to join our team!

Location: New York, NY
Position Type: Part-Time Salaried

Founded in 1971, ​​The House Foundation for the Arts (The House) is a nonprofit organization with a mission to cultivate cultural engagement through live music concerts, interdisciplinary performances, exhibitions and educational initiatives. The House Foundation develops, disseminates, promotes and preserves the work of iconic American artist Meredith Monk and members of Meredith Monk & Vocal Ensemble.
The House seeks a part-time Media Manager to join our team of six to provide marketing and administrative support three (3) days a week. This position will report directly to the Executive Director and will work closely with the General Manager, Archivist and Communication and Education Consultant. The ideal candidate will have a background and interest in arts administration, marketing/communications, graphic design, social media, and archiving. In addition to The House staff, the position sometimes works in collaboration with performing arts presenters, artists, designers and Meredith Monk.

Responsibilities Include:

Media/Communications (60%)
– Based on program/events/fundraising calendar generate annual marketing strategy/calendar with Executive Director and General Manager
– Design and draft email blasts in collaboration with Executive Director, General Manager and Communications Consultant
– Edit and update the Meredith Monk website in collaboration with Communications Consultant and oversee organization of the Vimeo page
– Manage social media platforms including Facebook and Instagram creating posts in relation to the current marketing strategy
– Design and oversee marketing materials and media for fundraising projects including institutional grants, appeals and events
– Assist with management and creative direction for fundraising events
– Edit video and photo materials for marketing and development purposes

Archival (20%)
– Assist with the organization and preservation of in office archival paper materials – Scanning and editing of archival materials including photos, posters and process drawings

Admin (20%)
– Monitor the general email account responding to inquiries and requests (this responsibility is shared with other staff members depending on the type of inquiry).
– Manage merchandise inventory
– Help to oversee office technology including phone systems, copy machine and computer needs
– Manage/organize current media including video files, press materials, photos, etc.

Skills and Qualifications:

– Knowledge and/or interest of Meredith Monk's work
– Background in art administration, marketing, communications and/or operations
– Strong eye for design
– Strong Knowledge of Adobe Creative Suite including Photoshop, In-Design, Premiere and Illustrator
– Knowledge of Google Drive, Mailchimp, Paypal (including backend) and WordPress (including backend)
– Attention to detail
– Outstanding verbal and written communication skills
– Ability to work as part of a team and independently, prioritizing deadlines and providing progress updates as needed
– Interest in archival work a plus

Pay range is $24-$28 per hour for three 8-hour days per week for a total of 24 hours per week. The House Foundation is currently working on a hybrid schedule. Benefit package includes: 2 weeks paid vacation time annually, paid sick time, paid holidays, the option to participate in a company administered 401K plan + 3% match after fully vested.

Application Instructions:

Please submit a cover letter and resume with salary requirements by email to monk@meredithmonk.org. Please include your name and the position title in the subject name (First Last – Media Manager).