Careers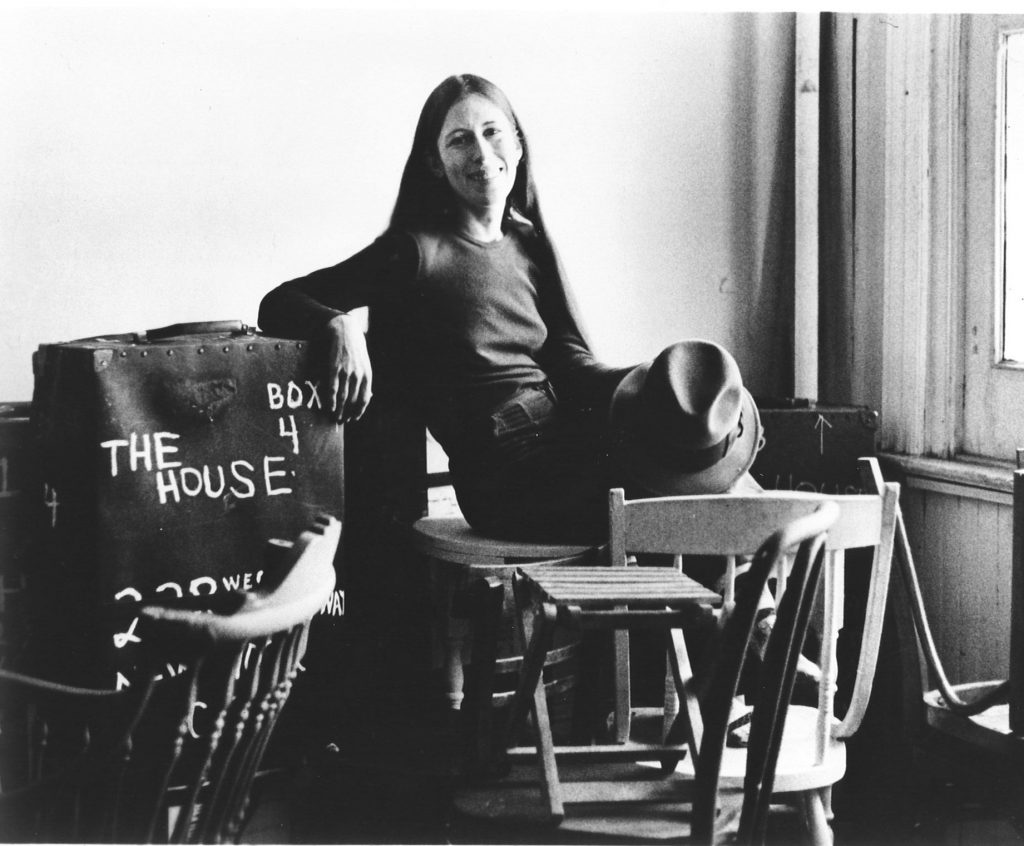 We are looking for a Production Manager to join our team!

Location: New York, NY
Position Type: Part-Time Salaried 
Application Deadline: January 15, 2022

The House Foundation for the Arts is a nonprofit organization with a mission to cultivate cultural engagement through live music concerts, interdisciplinary performances, exhibitions and educational initiatives. The House Foundation develops, disseminates, promotes and preserves the work of iconic American artist Meredith Monk and members of Meredith Monk & Vocal Ensemble.
The House seeks a part-time salaried Production Manager to join our team to oversee project management for all of Meredith Monk's performance engagements. This position will report to the Executive Director and will work closely with the Artistic Director, Meredith Monk. The ideal candidate will have a strong background in live music concerts and theatrical production management, will be versed in the performing arts, and have experience working with a touring ensemble. In addition to The House staff, the position will work directly with production and technical staff at touring venues, artists, designers, and technicians. This position requires about 8-10 hours of work a week, a majority of which is remote, and approximately 8-10 weeks of national and international touring a year.

Responsibilities:
Assists in managing touring inquiries once vetted by the Executive Director
Determines production schedule in accordance with Artistic Director and production logistics
Ability to develop and update performance tech riders of current and new works
Coordinates rehearsals schedules and oversees rehearsal equipment needs
Oversees production and technical elements, working with sound, lighting and projection designers
Creates tour itineraries in coordination with the Executive Director
Travels with the company nationally and internationally to oversee touring presentations

Skills and Qualifications:
Interest in interdisciplinary performance art
Excited to be a part of Monk's current and developing repertoire
Interest in touring nationally and internationally
Strong and broad knowledge of theatrical production with ability to advance, plan and manage touring shows
Operate with high level of discretion and grace
Ability to prioritize in a deadline driven environment
Ability to work independently and provide reports on progress as needed
Able to problem solve and negotiate conflicts with diplomacy 

Salary range of $30-$40 per hour and $300-$400 per day touring rate. Benefits are negotiable and include paid vacation and holiday time. The position requires some in-person hours and the ability to travel internationally. 
By NYC mandate, all employees of The House Foundation for the Arts must be vaccinated against Covid-19.
Please submit a short cover letter outlining your experience and resume to monk@meredithmonk.org. Please include your name and the position title in the subject name (First Last – Production Manager).